The Fee Assistance Initiative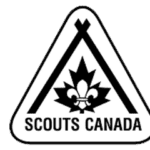 Important to note
You must be a TGCA member to participate in this initiative. 
All registrants working at community bingo must be 18 or older.
You must be signed into your TGCA membership account to sign up for bingo shifts. 
You may schedule others to work shifts on your behalf, however, you're also responsible for their attendance and conduct. 
You may register yourself and another to work the same shift under your membership. Membership holder is responsible for attendance of all those scheduled.
Overview
Part of the TGCA's purpose is to facilitate and increase our members' quality of life and well being. One of the ways we do this is by offering opportunities for parents of children in TGCA-approved youth programs – sport, arts and other- to work shifts here at the centre at the bingo nights to subsidize their fees.
This subsidy is often built into your child's program's/your team's/your league's agreement with the TGCA, and is reflected in your program/team fee total. 
By registering and working your bingo shifts you are contributing a great deal to the community association and our overall mission, so thank you very much!!
If your child is registered in a program that the TGCA has approved to receive fee assistance, you can speak with the registrar or organizer about how exactly you can sign up for these bingo shifts, as each program coordinates this somewhat differently.
The bingo shifts are on Sundays and Tuesdays, from 4:45 – 9:30 pm, and the value of each shift is $55 toward the approved program's fees. You may work up to 5 shifts per child per season, however this may be flexible within your designated program, so you may want to speak to your registrar about this as well. 
The success of community bingo relies on those shifts that are booked to be worked, as bingo is largely how the TGCA funds our maintenance and operations. Our bingo staff are experienced and ready to help you get accustomed to the pace and required tasks for the evening.
For those returning to work bingo shifts, please note we no longer require post-dated cheques to confirm your shift.
Cancellation and sickness
You can cancel your shift in your account up to 2 weeks from the date. After that point, we ask that you plan to work your scheduled shift, unless you are sick or there is an emergency. Our zero-tolerance policy is designed to ensure that we can continue to offer these subsidies to as many participants/programs as possible, while also ensuring that our bingo nights run smoothly for staff and bingo players.
Cancellation: you can cancel a shift in your membership account if it is outside of 2 weeks from the date. To cancel, go to your account under "Memberships," and "Access your membership account here" and in the dashboard it will be under "Bookings." Simply click cancel and your shift will be opened up for other participants.
If you are sick, the TGCA requires that you find a replacement for the scheduled shift ASAP. We suggest asking other parents in the program, your team members, family and friends, or contacting your registrar for help. If you can't find someone to replace you, please cancel your shift to open it up to other participants and call the TGCA to let us know that you will not be able to work your shift. Please provide as much notice as possible and call the office Mon-Fri, 9 am – 4:30 pm for this type of emergency, 403-274-6840 and speak to Vanessa or ext. 110 to reach the bingo office. If you can't reach anyone, please send an email to v.gillard@tgcacalgary.com explaining the situation so that we have a record of what happened. 
Your sick calls/emergency cancelations will be recorded in your membership account for future reference. 
If you have COVID-19 symptoms on your shift, staff will follow protocol and you will be required to leave the facility and go home immediately.
If you do not work your shift and provide no notice or explanation in advance, your participation in the initiative will be discontinued and all subsequent shifts will be cancelled.
Registering and tracking for bingo shifts
If your registrar has explained that you are responsible for registering for the bingo shifts that you'd like, you may register through our site.
Please note, you may register for as many shifts as you like per child per season, unless otherwise directed by your registrar. 
Login to your TGCA membership account and click on the link for the shifts you're interested in below. You will not be permitted to register for shifts without being logged in. Instructions for registration are in the "Register" link below.
You must choose one shift per one child per one program. Please don't put multiple programs and children within one shift.
When you have registered for your shifts, they will be submitted to our staff, and are considered confirmed when you have received your confirmation email. 
The shifts that you have registered for will appear in your membership account under "bookings" for your reference. You can also cancel them 2 weeks outside the date in you account. See "cancellation" in this page for more info. 
Register for your shift, sign up for shift notifications, see the shift guide below
Current FAI approved youth programs are as follows:
McKnight Hockey
Thorncliffe Greenview Ice Skating Club
Northwest Ringette
Nose Creek Softball
Raiders Hockey Club (formerly SVHA)
Calgary Northstars Hockey Association
Blizzards Basketball
Fury Lacrosse
North Calgary FC
Calgary Knights Lacrosse Association
Guides
Scouts
Virtually any youth program is eligible for the FAI program, so let us know about your child's program and we'll contact the administrators to request a partnership.
If your child's program isn't listed here and you'd like to participate in the TGCA FAI, contact Vanessa and we can arrange to get it approved, v.gillard@tgcacalgary.com.